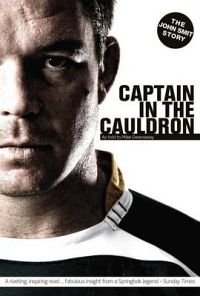 John Smit's autobiography is an awesome read.  I managed to finish it in a few days, purely because I couldn't put it down, unlike a few other books I've read recently.
The book gives a lot of insight into what happens behind the scenes in the Springbok camp, especially around the preparation for the 2007 World Cup campaign.
A number of rumours incorrectly spread by the media were also dispelled in the book, and I have even more respect for our current Springbok captain after reading his book.
I've been following Smit's career since he burst onto the international scene, and have realised long ago that most of his work is done behind the scenes, out of the public eye, even on the field :-). This book was a confirmation of that realisation.
I can really recommend the book, well worth the buy.  I hope I get the rest of the chapters for free when they are written